To set up the Time Zone, go to "My Account" tab and click on "General/Set up". Scroll down and you will find the Time Zone screen in the "Miscellaneous" area as shown below.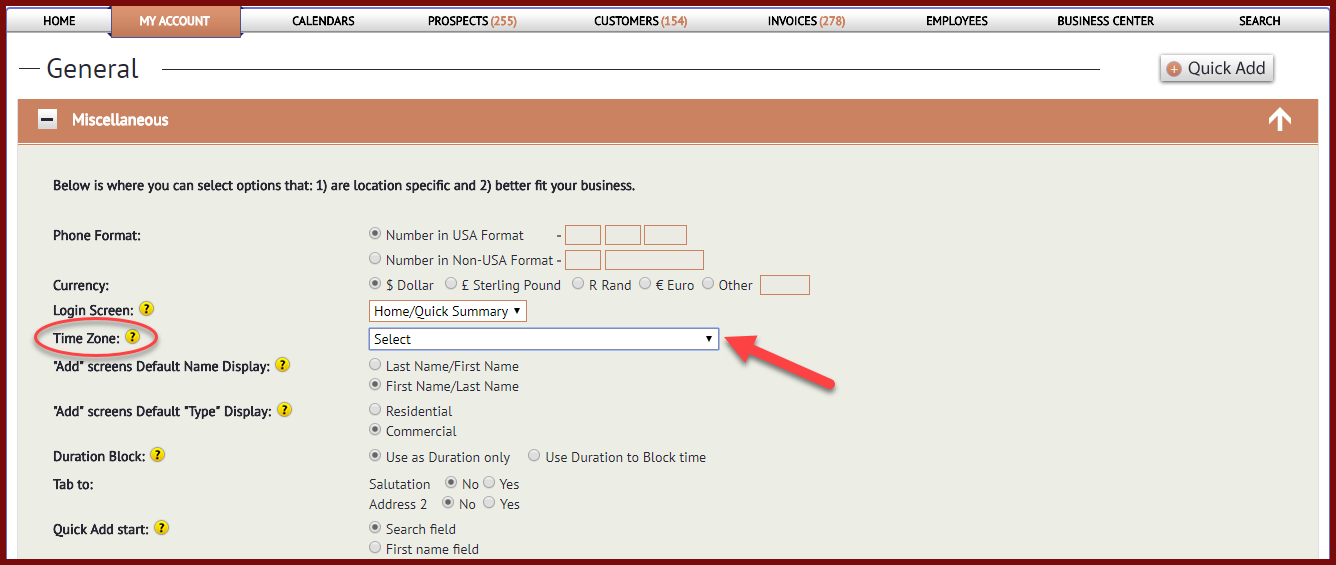 Click on the dropdown to choose your time zone.

Once you selected the time zone it will be saved, no need to click another button.
And that's it, if you have any questiosn, please let me know. Take care and have a great day.
Best regards,