Making Prospects Active Again
Question: How can I make prospects active again?
Answer: Turning prospects back into active prospects can be done by doing one of two things:
1) On the prospect search screen (click "Search" under the "Prospects" tab) you can search specifically for archived prospects. It's the last search at bottom left.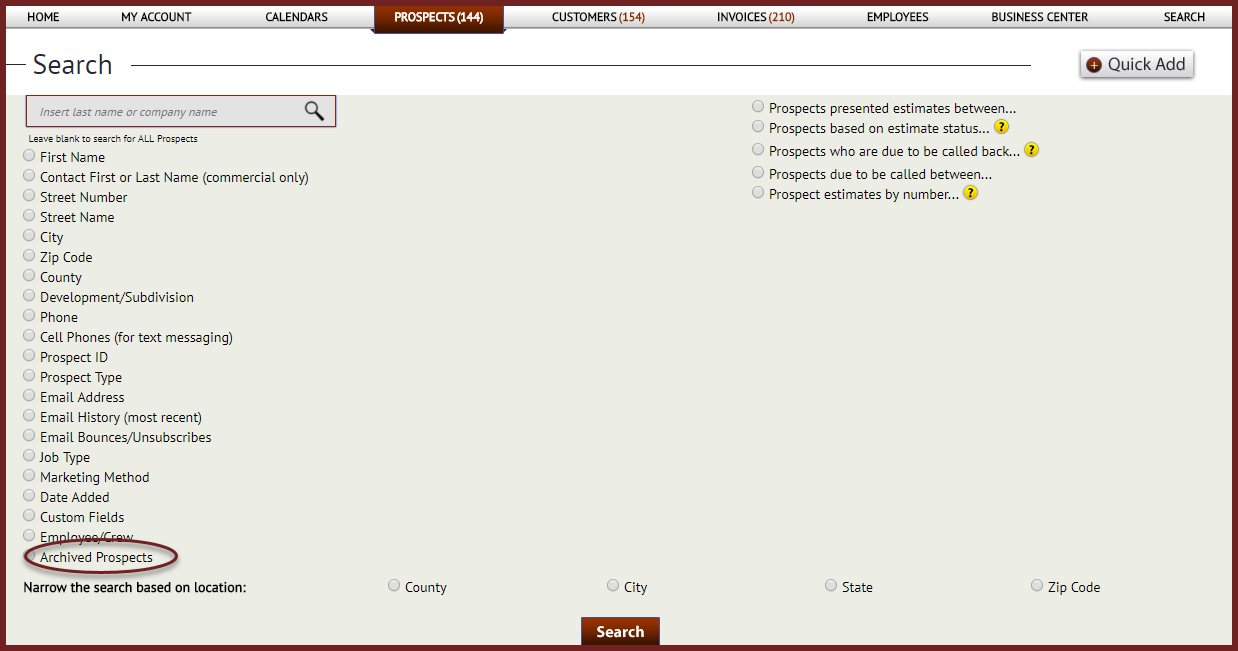 Then on the search results screen you'll see an "unarchive selected" button at bottom, so all you have toT do is select the prospect and click "unarchive selected".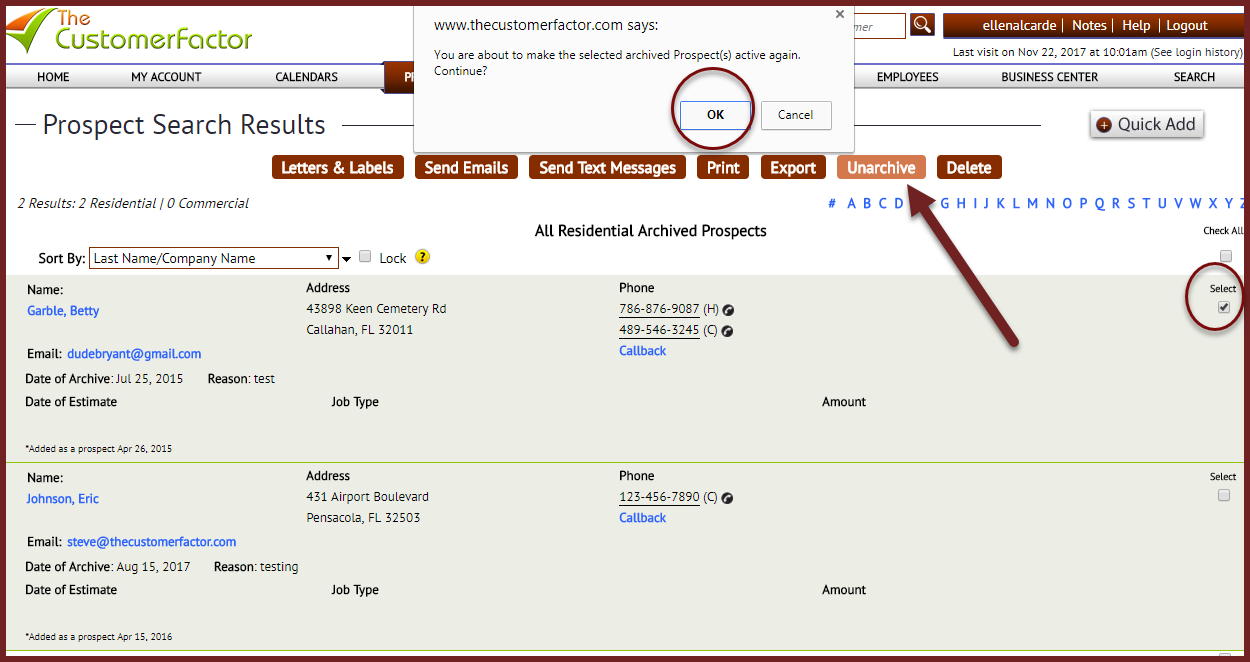 2) The other way to make a prospect active is to do a global search (top of header) or do an archived prospect search and from the search results screen you can then click on the link to get into their profile screen.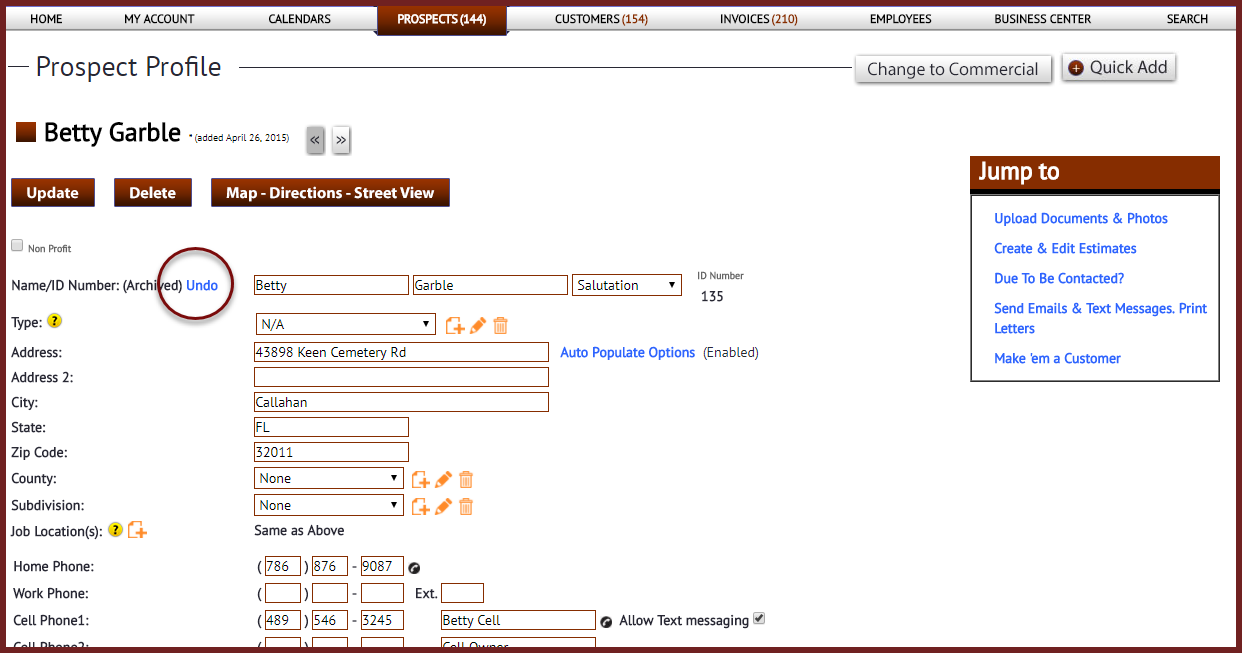 You'll see an "undo" link under their name. If you click that you can immediately make the prospect active again.
If you have any questions on this, pls let me know. Take care for now.
Best Regards,