Create Users and Set Up Their User Rights
To create users and set up their user rights here at https://www.thecustomerfactor.com you start off by visiting https://www.thecustomerfactor.com/manageusers.php or hovering over the "My Account" tab at top left and clicking the "Manage users" dropdown.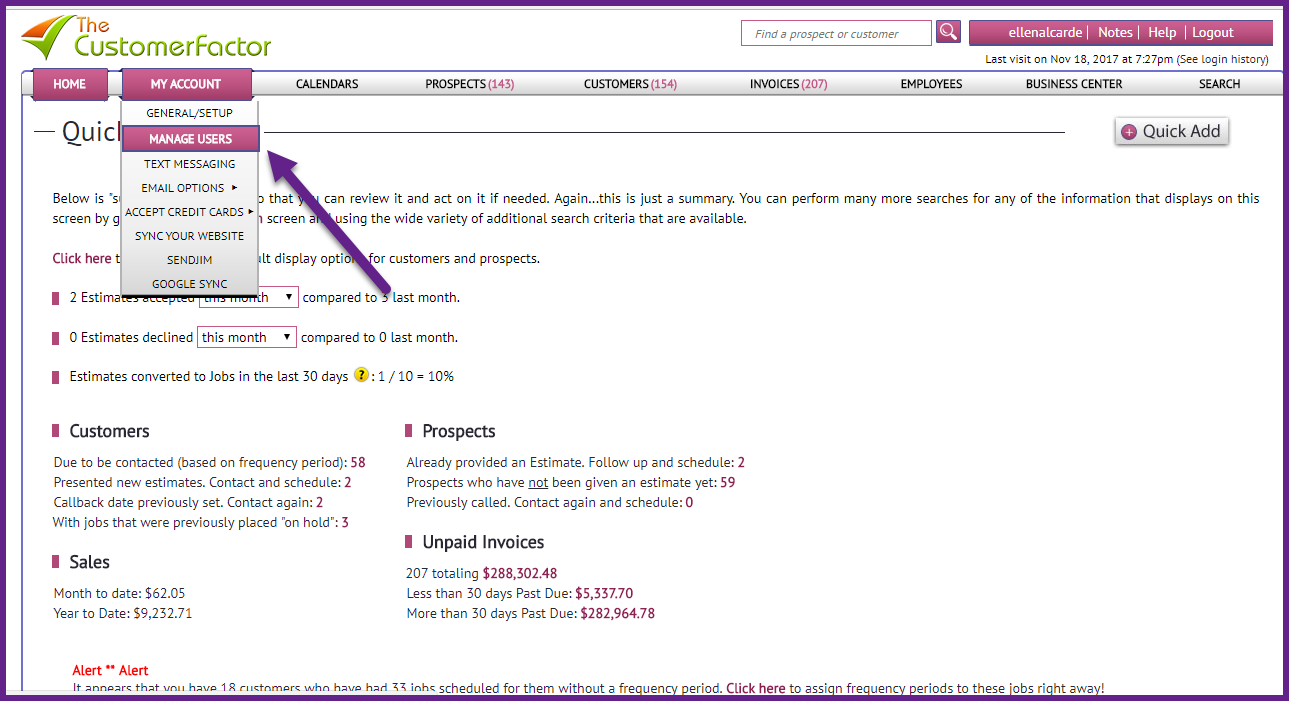 On this screen insert the user's info such as first name, last name, email address (use yours if you don't know theirs), and password info.
To the right of the password field is a "Display" checkbox that you can check so that you can see what you're typing into the password fields.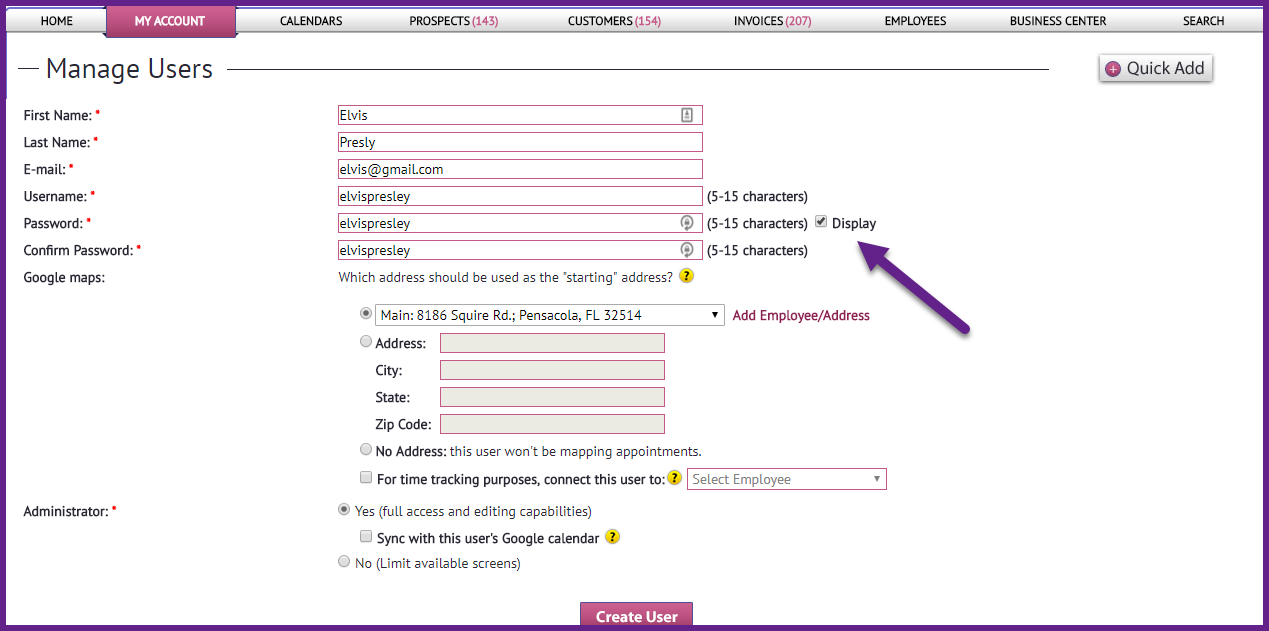 Next, at bottom of screen there is a yes/no administrator option. For technicians, cleaners, etc, pls check "no" so that the user is a non administrator. An area will open up where you can select the various choices on what you want to allow the user to see. Most of the focus will be in the left column of user rights.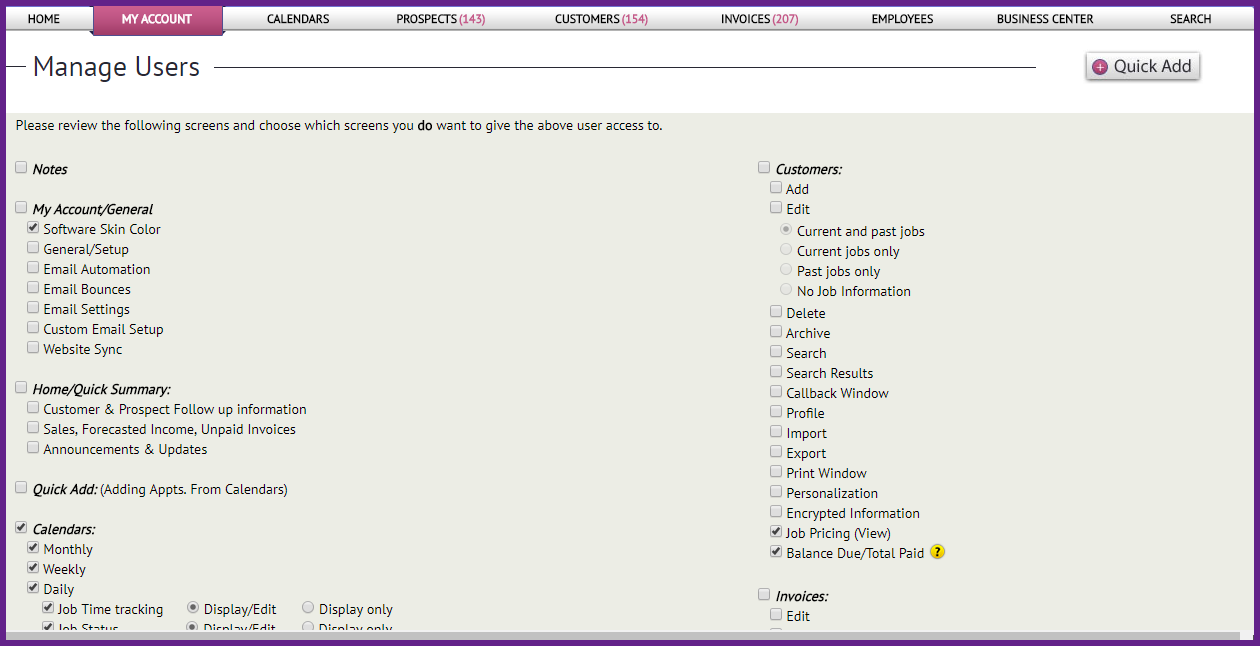 If we look at the left column, pls locate the option of "view all scheduled appts". if you only want this user to see only what their assigned to, then pls select "No" and select their name from the dropdown.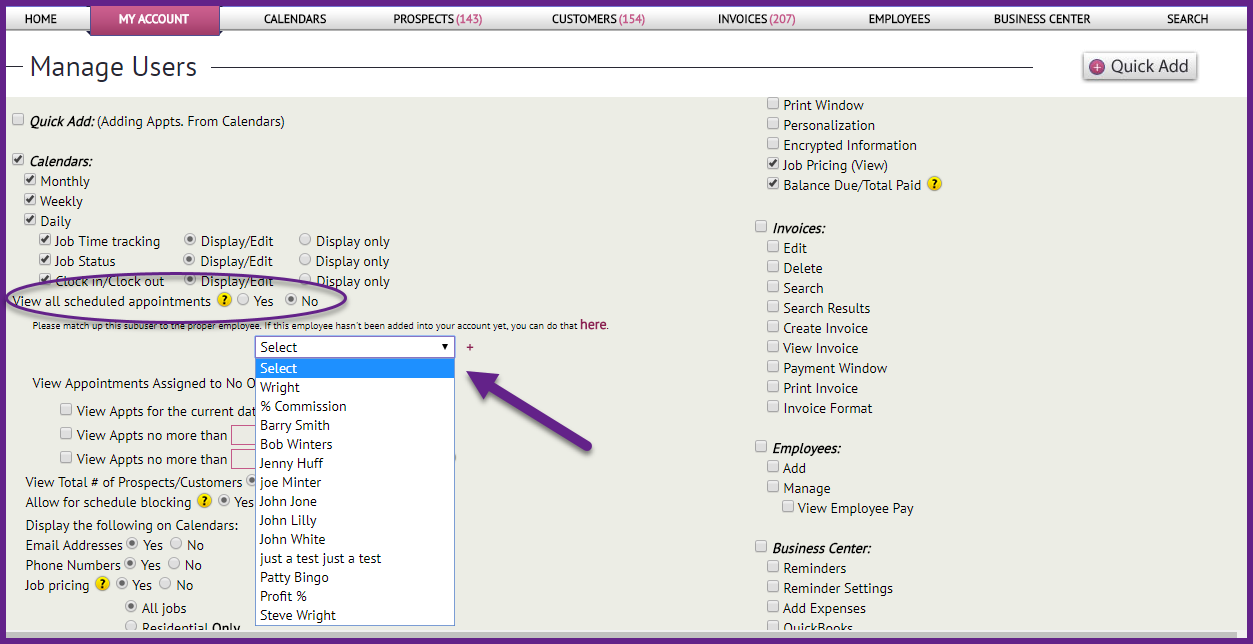 3 other options to make note of. Do you want subuser to view pricing? Do you want subuser to be able to edit jobs? and do you want to give the subuser the ability to reschedule/delete jobs? all 3 of these user rights are in the left column along with some other choices you can review.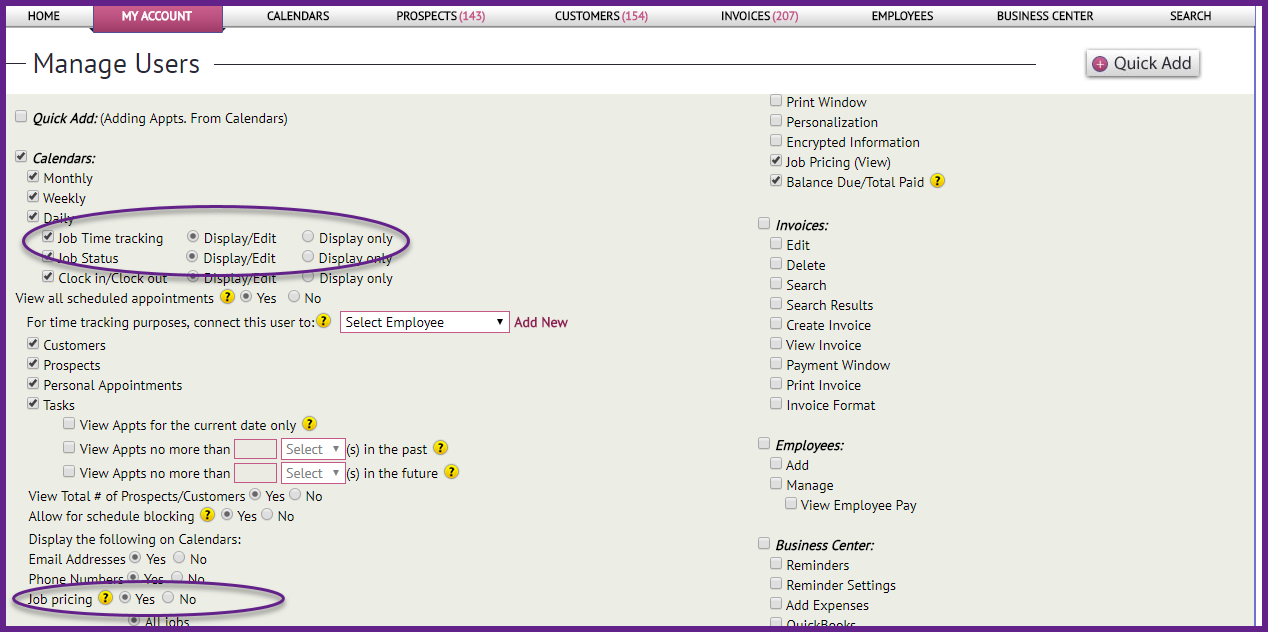 When you're done simply click "Create User". Then you can provide the login info to that user and the user can then log into either the software or the app with that user/pass information and access only what you've allowed them to access.
If you have any other questions pls let us know. take care for now.