Updating Payment Information
Question: How can I update payment Information?
Answer: To update your payment information all you have to do is visit the home/quick summary screen after logging in. Pls scroll down into the announcements area. If you go to the 2nd bullet point you'll see an "update payment" link.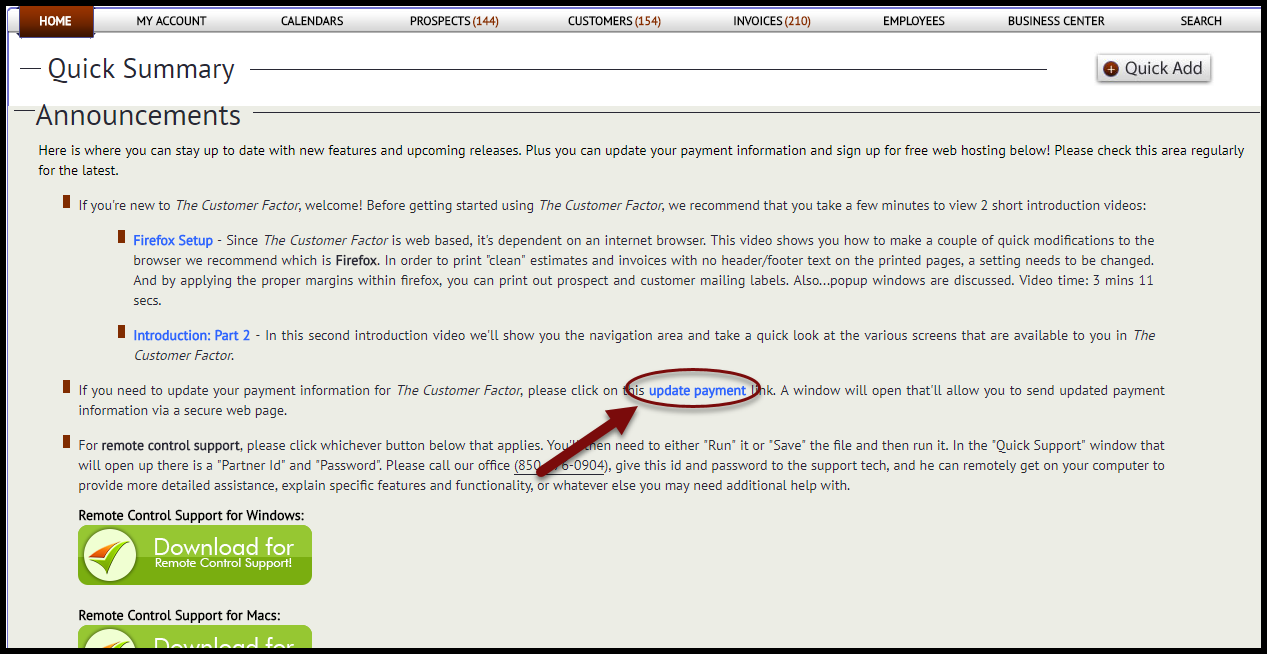 If you click that link a window will open where you can submit your updated payment info in a secure environment.
If you have any questions about this, pls let us know. Take care for now and have a great day.
Best Regards,