This topic is about how to set up your firefox internet browser so that it works best with The Customer Factor. We do recommend firefox, so if you don't have it on your computer currently, you can download it using the URL below.
https://www.mozilla.org/en-US/firefox/new/?scene=2
We also have another article for setting up Google Chrome, if you want to review that, please visit this link:
Within firefox, click the 3 lines at top right which is the menu. Then click "print".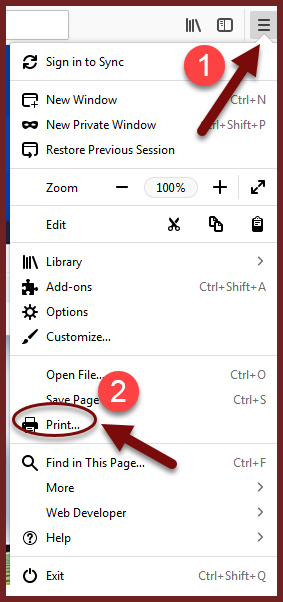 2. First, double check that this option is set to "Shrink to fit". It probably will be the option displaying, but if not, please change it. This ensures that anything printed from within The Customer Factor will print in the proper size.
3. Next, click the "page set up" button. Then click the "margins and header/footer" tab.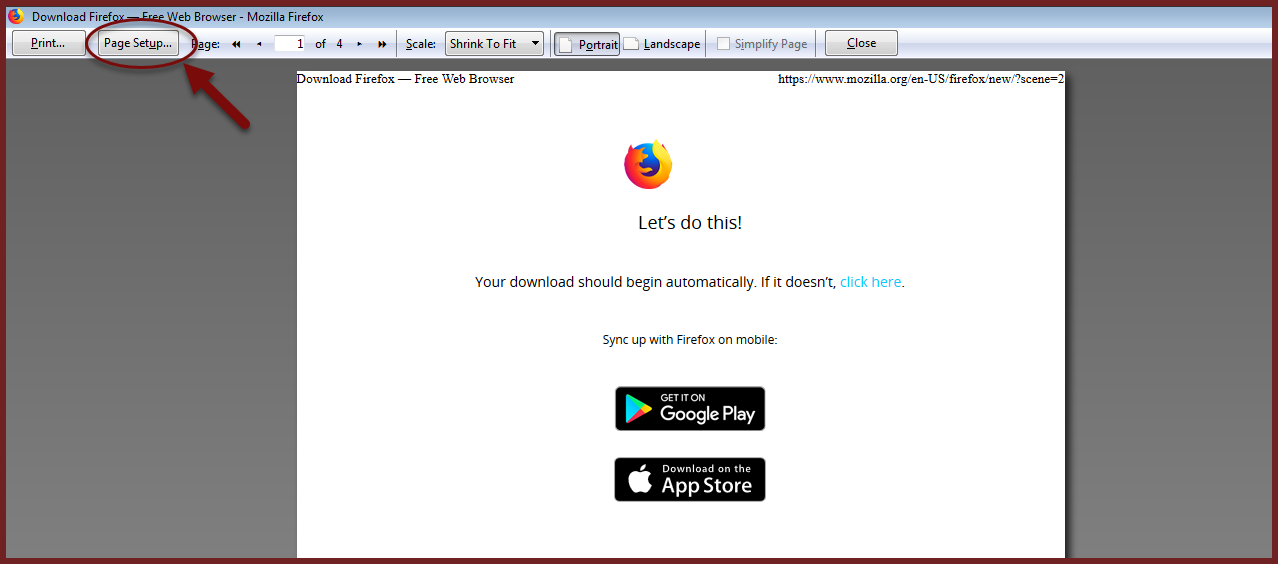 4. Proper page margins are necessary if you want to print labels from within The Customer Factor. This ensures that the names and addresses that print are spaced properly on the label sheets.
The margins are top: 0.5 right: 0.0 bottom 0.0 left 0.2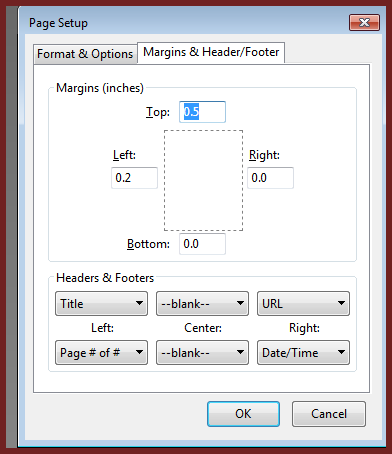 5. Before we click ok, the next thing to be done is to change all these header and footer dropdowns to "blank". This eliminates all header and footer text that would print on work orders, estimates, and invoices within The Customer Factor. So it makes for a cleaner printed work order, estimate, and invoice.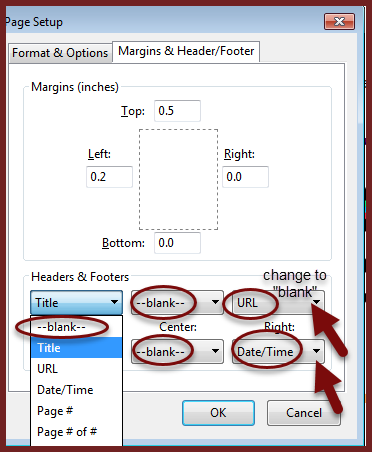 6. Click "ok".
7. Click "close".
8. Next let's click on the browser menu again and click "options". In the "general" area we recommend choosing the option of "Always ask me where to save files" instead of having everything get saved into a default "Downloads" folder. It just gives you more flexibility when saving things. For example, when saving a backup to The Customer Factor you may want to save it in a folder named "The Customer Factor backups".
9. Next, click the "content" option. When you open up the print and email windows for estimates and invoices they can be considered popup windows by the browser, so if you have your popup blockers on, then the windows won't open like they should.
So to disable popups you can either uncheck "Block Pop-up windows".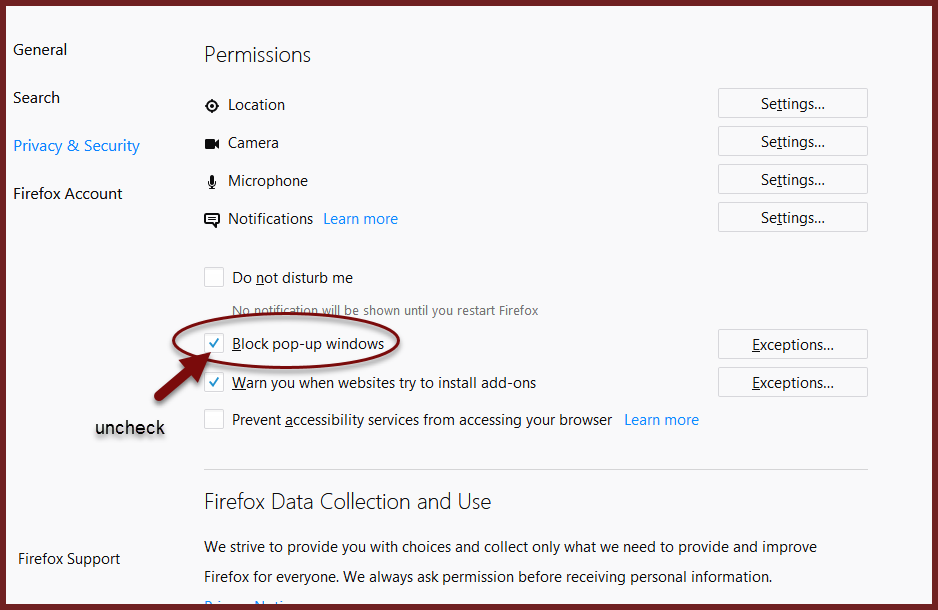 10. Or you can keep "Block Pop-up windows" checked and add The Customer Factor website as an exception to allow popups only for The Customer Factor. If you add The Customer Factor as an exception, insert both thecustomerfactor.com and www.thecustomerfactor.com.  There is no need to save what was just done. Just x out of it and it will be saved automatically.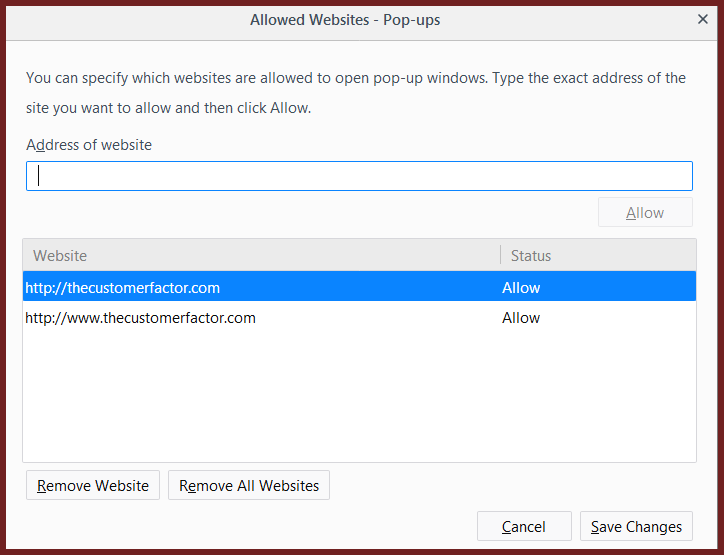 And that's all there is to setting up firefox. If you have any questions, please let me know.
Best Regards,