Today in http://www.thecustomerfactor.com you can now edit frequency periods in multiple places instead of only in the job history area within a customer profile screen. Let's look at a job history area:
To edit any frequency period you can click on the "Edit" link and do it from within the edit jobs window: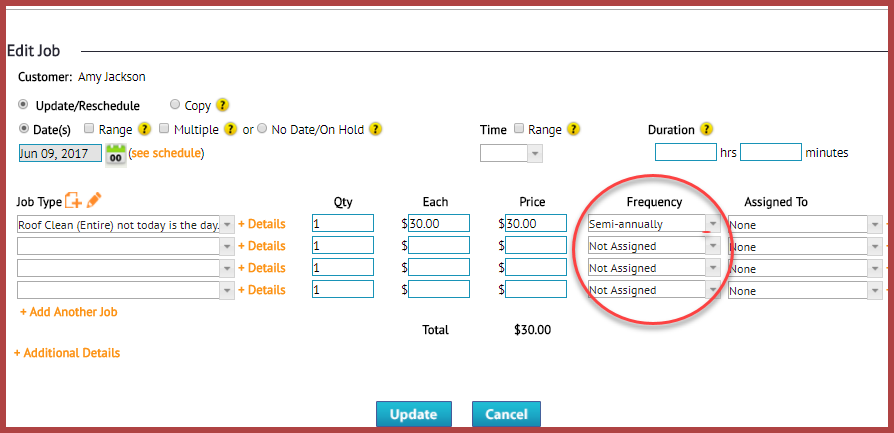 Also based on user suggestions, the callback window is now ready for frequency editing. Here's a screenshot:
This is helpful because if you're calling back a customer from within a callback window and you need to change their frequency period, you can now easily do it. Prior to this modification you would have had to close the callback window and go into their profile screen to the job history area and make the change. Then you'd have to go back to where you were before and continue with what you were doing (more than likely calling customers back since you were in a callback window).
As always if you have any questions, please let us know.
Best,