Changing password is easy as 1-2-3 here at https://www.thecustomerfactor.com
1.To change your password all you have to do is go to the manage users screen at:
http://www.thecustomerfactor.com/manageusers.php
2. To the right of the username that you want to change the password to is a pencil image.

3.If you click that it will put all the information (name, email address, etc.) into the fields for you where you can then edit your password. If you want to see what you're typing into the password field, pls check the "Display" box to the right of the first "Password" field
4.Then click update and you're all set.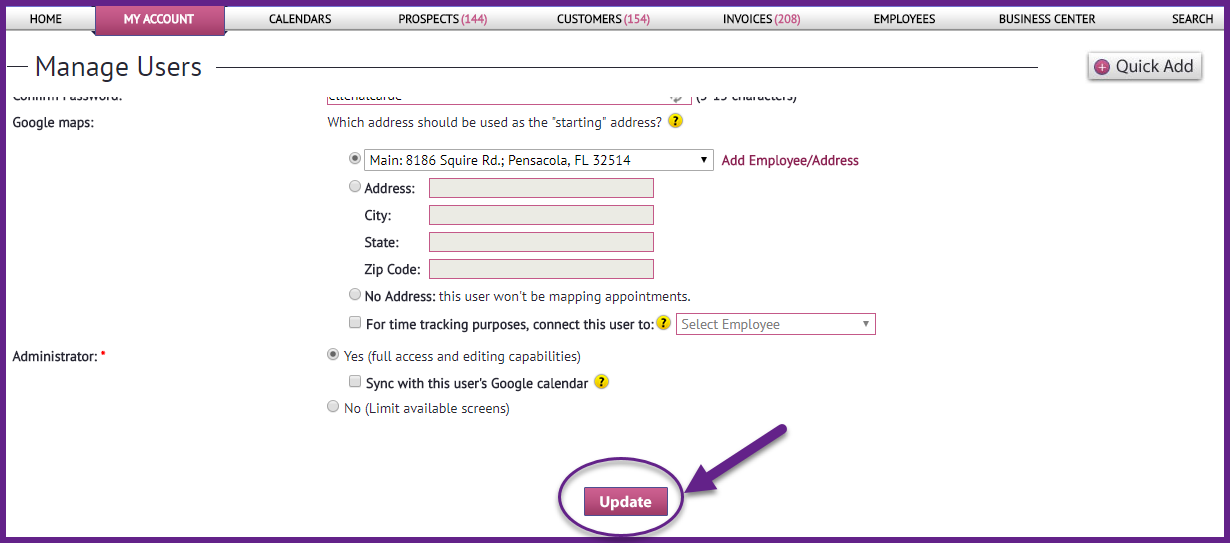 If you have any other questions pls let us know. Take care and have a great day.